Get an up close view of the best-dressed celebrities and models during last month. There is nothing better than seeing our favorite celebrities nailing their own personal street style.
Whether they are hitting the red carpet, at trendy events or just out and about, they are showing us their personalized style. We have been keeping our eyes on our favorite models and actresses. Check out these daily styles to up your wardrobe and look for today.
Here are some the best-styled A-listers from last week.
Stella Maxwell – model
May 31, 2018
She was caught wearing a bold pink jumpsuit while grabbing a coffee. We loved the cat-eyed sunglasses with faux diamonds around the frames and casual tennis shoes. Stella finished off her street-vibe with a loose braid pulled to the side. This is a perfect look for a hot summer day in the city.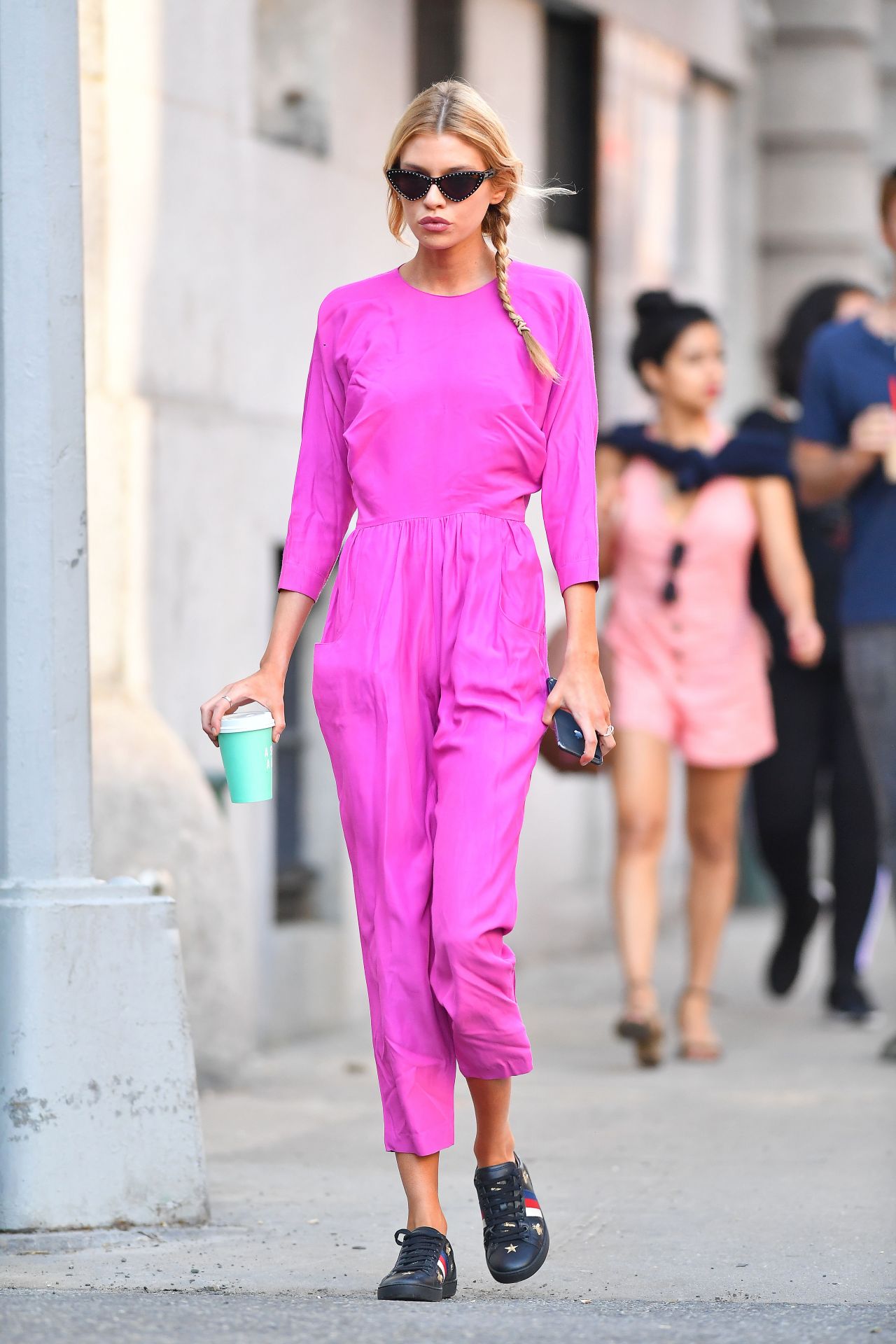 Bella Habid – Model
May 30, 2018
We can't help but love Bella's casual chic look. One of our favorite models dressed down her tailored Dior top with a pair of baggy 90's jeans. She brought the jeans back into our decade with sheer black hosiery underneath.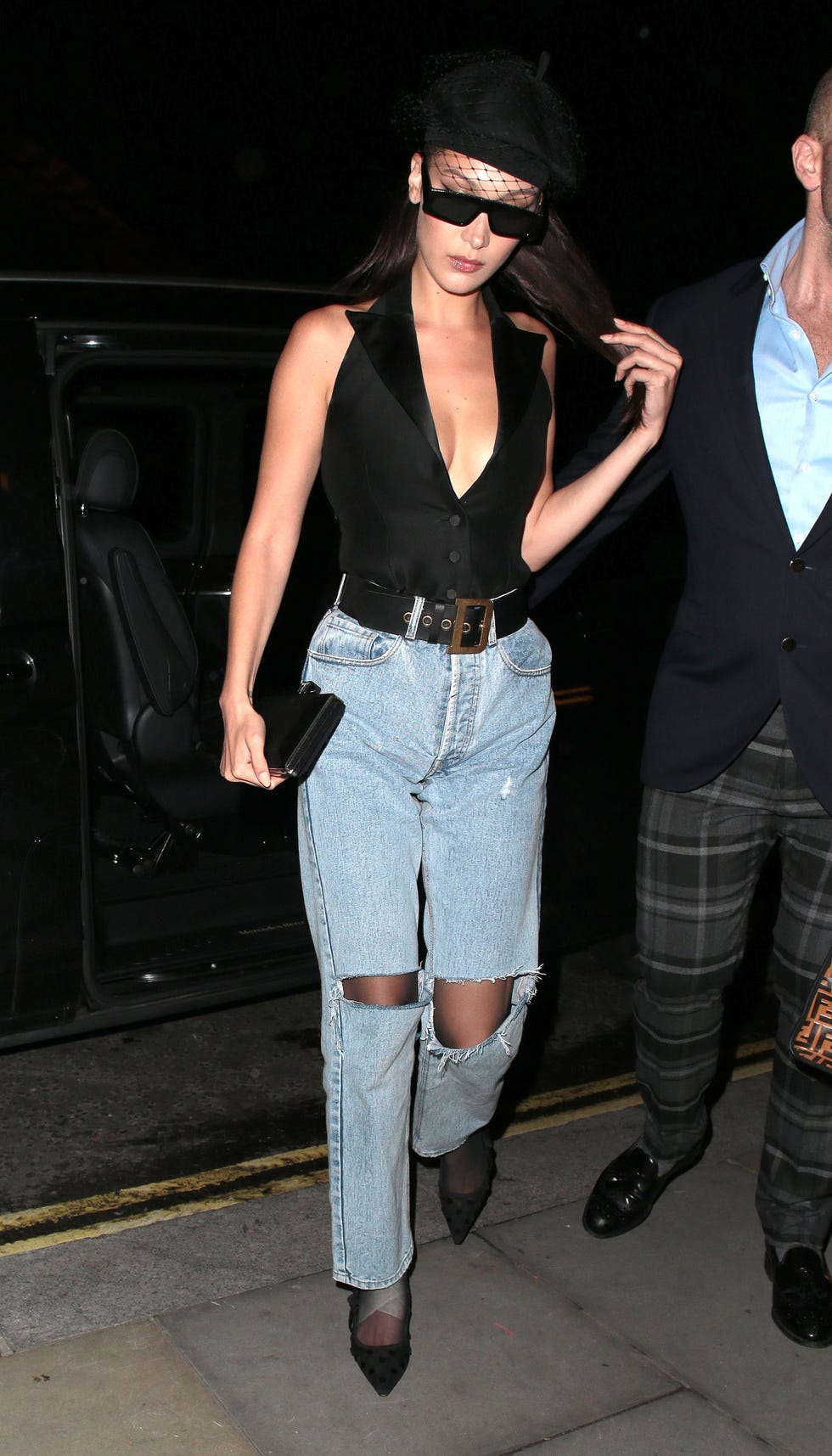 Sophie Turner – Actress
May 29, 2018
Sophie Turner took our breath away with a cute little '60s inspired plaid mini with ornate top with black and white pumps. Her outfit proves that you can mix patterns and actually look stylish. Check out her adorable lunch bag leather purse, if you need any more motivation to get her style.
Emily Ratajkowski – Actress
May 24, 2018
Who doesn't love her strapless dress with a polka dot top and yellow wrap skirt? Emily embraces this year's '90's comeback with her beautiful ensemble. The nude sandals make the dress look ready for summer.
Anne Hathaway – Actress
May 23, 2018
We absolutely love everything about the ensemble from the animal print to the must-have luxe top handle bag. 2018 is all about trendy bags and this bag takes it too a new chic departure. Her purse looks fantastic with her '70s take on the knit sweater/skirt set.
Irina Shayk – Model
May 22, 2018
We are so excited the roomy trench is back in style this year. Nothing beats the ease and elegance of a beige trench coat. Plus we adore how Irina looked with her white kicks and white purse. Casual street style that is totally doable.
Emilia Clarke – Actress
May 18, 2018
Emilia nailed the whimsical polka dot and striped vibe at the Cannes Festival. In a polka dot maxi skirt with a long sleeved striped tee with a larger than life black pussy bow. She finished off her look with black and white pumps.
Rosie Huntington-Whiteley – Model
May 17, 2018
Rosie proves to the world that looking great while working out can make all of the difference. Her special ops workout style made an impact that needs to be imitated. And who else loves the Gucci handy pack on her waist?
Laura Harrier – Actress
May 16, 2018
Laura shows use that the simplest styles are always the best. The little black dress is making a comeback and this how to do it. Laura opts for zero accessories just a pair of diamond studs and black and white pumps.
Damaris Lewis – Model
May 15, 2018
This model brought this biggest upcoming trend to the red carpet – athleisure. Wearing white cycling shorts with a white blazer. This modern approach to suits will change the way we dress forever.